Wafer big doughnut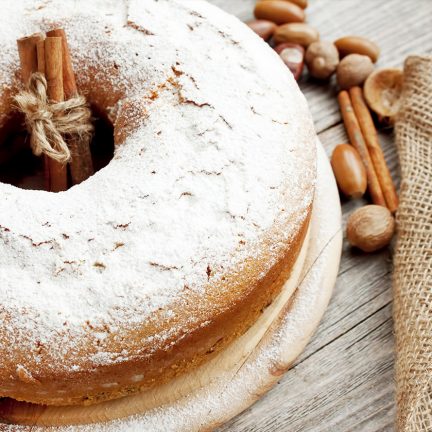 Ingredients
300 g of flour
300 g of sugar
180 ml of milk
150 g of butter
3 eggs
1 little package of yeast
1 pinch of salt
250 g of "Gastone Lago" wafer (hazelnut, vanilla, orange... the one you love most!)
Preparation
Put all the ingredients except the "Gastone Lago" wafers in a mixer for about one minute until they get melted.
Take a mold with a doughnut shape and make it greased and floured.
Put half of your melted ingredients on the mold and then get some wafers on the top.
Cover again with the rest of the melted ingredients and get some other wafers on the top.
Now your mixture is ready to be put
it in the oven.
Turn it on 180° and get your cake in the oven for about 30 minutes.
Once cooked, let it cool down and get some powdered sugar on the top.
Now your wafer big doughnut is ready to serve. Enjoy!