Pralines "Raffaello"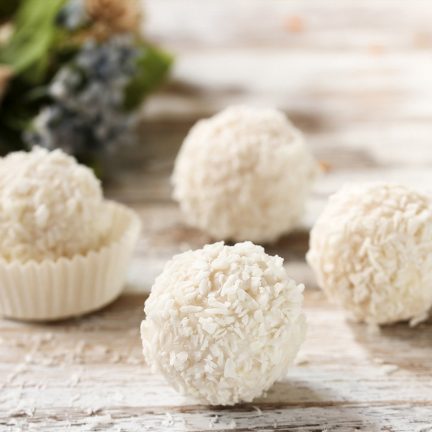 Ingredients
250 g of coconut Party wafers "Gastone Lago"
200 g white chocolate
shredded coconut
whole hazelnuts
Preparation
Melt the chocolate in a double saucepan.
Crumble the "Gastone Lago" wafers and fold them into the melted white chocolate.
Shape dough into balls and roll them in the shredded coconut.
Press a whole hazelnut inside each ball.
Leave in the refrigerator for at least an hour before serving.