Cocoa wafer cake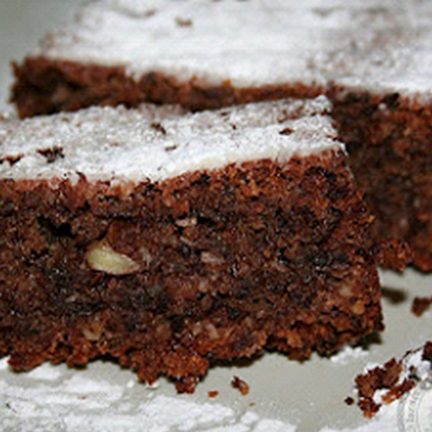 Ingredients
300 g Cocoa Wafer "Gastone Lago",
250 g granulated sugar
150 g soft butter
4 eggs
80 ml soya milk
40 g coco flour
40 g shelled almonds
Preparation
Turn on the oven and bring to 160 ° C.
Cream the butter into small pieces with sugar (the butter should be soft but not melted).
Together one egg at a time and the milk.
Once incorporated all the ingredients, add the crushed wafers, coconut and coarsely chopped almonds.
Mix well, pour into the mold previously buttered and leveled well with a silicone spatula. Bake at 160 ° C for about 1 hour.
Let cool completely before removing from the molds and decorate with icing sugar.