Glass of yogurt with cherries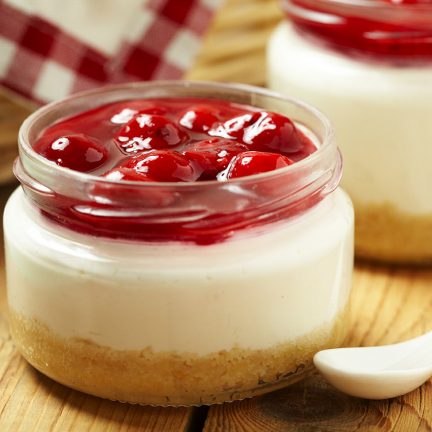 Ingredients
100g of Novellini "Gastone Lago"
40g of butter
250 g of white yogurt
50ml of whipping cream
150g of sweet cherries
1 tablespoon of sugar
Preparation
Cut the cherries and cut them into small pieces. Place the cherries into a bowl and add sugar.
Let marinate in the refrigerator
for at least 30 minutes.
Meanwhile, blend the "Gastone Lago" Novellini, add melted butter and stir until well combined. Press the crumb mixture into the glasses and chill for about 10 minutes.
Using an electric mixer set at medium-high speed, whip the cream until smooth and stir in the yogurt. Pour the filling into the glasses
and chill for few minutes.
Top the dessert with the cherries and serve.