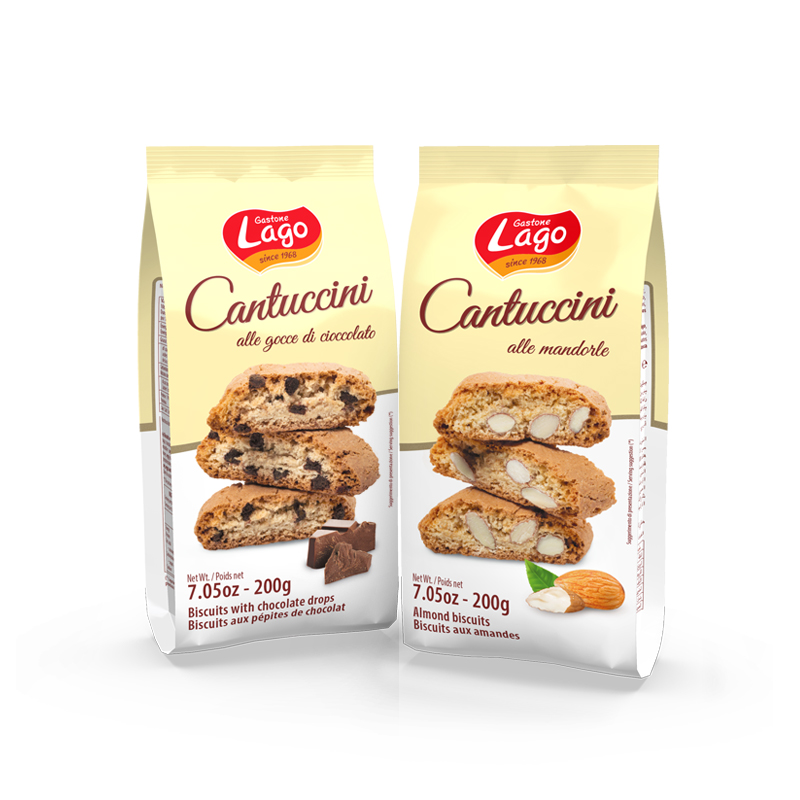 – Cantuccini with almond
– Cantuccini with chocolate chips
Tradition sweet products from Tuscany, well known all over the world.
In our recipe with the 20% of almond and 20% of chocolate chips.
Perfect to share right after dinner together with a glass of sweet wine, or any time of the day with a hot drink.
Served in convenient packages of 200g.