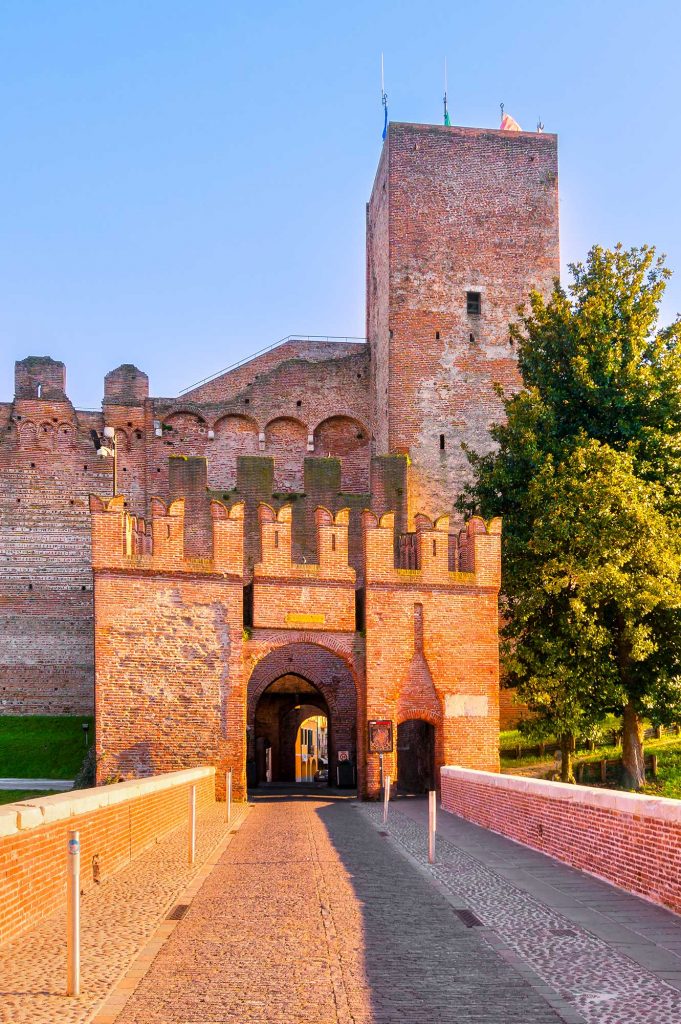 Cittadella
A dive into history.
The city dates back to the Roman times. It was officially built in 1220 as a defensive garrison against Vicenza and its rival Treviso, which had built Castelfranco (a similar outpost) a few years earlier. There had always been a rivalry between these two neighboring towns.
Of elliptical construction which represents the typical architectural structure of a fortified medieval borgo (village), capable of evolving from its original function into a dynamic centre of economic and commercial trade.
The beautiful 14-metre high walls that protect the borgo (village) have recently been completely restored. Inside the space remains true to the original construction by two main roads (in the shape of a cross). These roads link the four entrance doors, according to the four cardinal points and give life to the neighborhoods' characteristic streets.
This is why, when walking, you have the distinct sensation of living in the past in the present; of having made a dive into history.
Memorable.