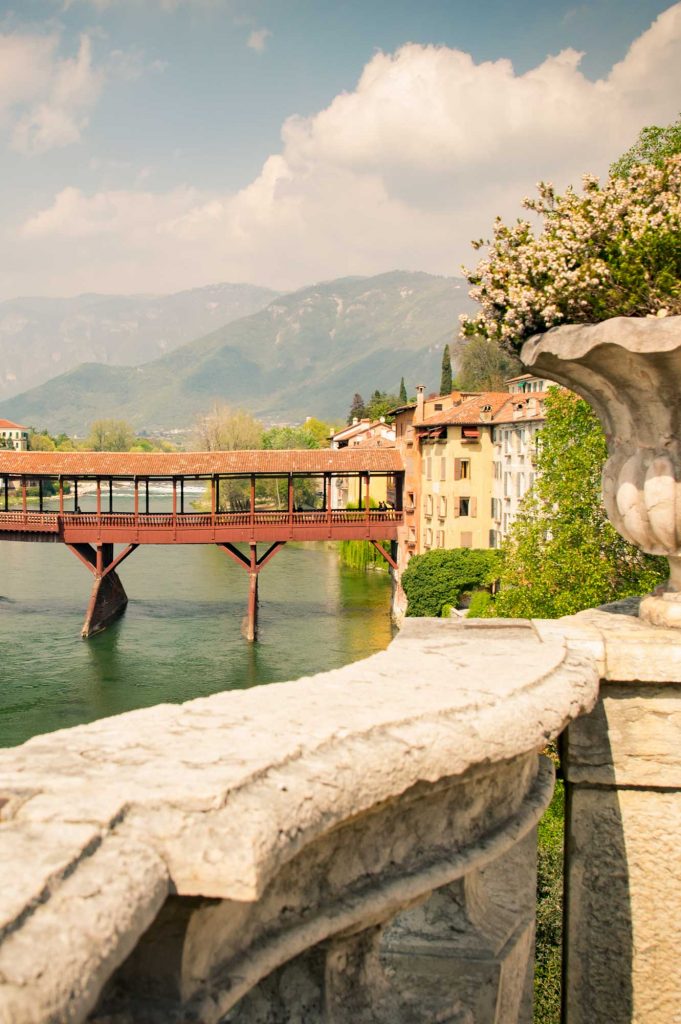 Bassano Del Grappa
Delightful.
Bassano del Grappa offers beautiful picturesque landscapes from its famous Ponte Vecchio also known as Ponte degli Alpini or "Old Bridge".
It is crossed by the waters of the Brenta River. The city was established at the foot of Monte Grappa, a historical mountain of the Venetian Prealps in Veneto, even before the arrival of the Romans.
It has many Venetian villas, one of which is the splendid Angarano Bianchi Michiel, designed by Andrea Palladio as well as majestic churches such as the Duomo and the Romanesque church of San Francesco as well as the eighteenth-century church of San Giovanni Battista and the church of San Martino a Campese.
Of remarkable interest are the museums of the city.
In addition to the civic museum "Museo Civico", there is also the ceramics museum "Museo della Ceramica" situated in the "Palazzo Sturm", the "Poli" grappa museum, the fascinating press museum "Remondini", the Hemingway Museum and the Great War Museum.
Relaxing.