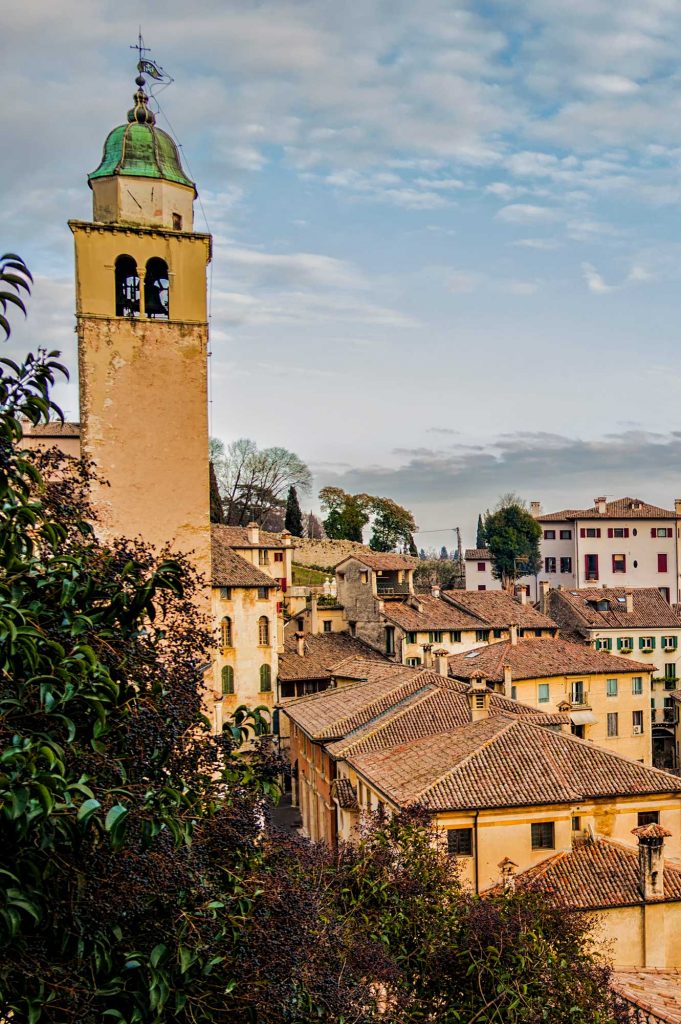 Asolo
Jewel of the North.
Asolo is a small town with charm where everything is dedicated to art: the romantic landscape, the winding houses, palaces, villas…. Many intellectuals and artists loved the town and decided to live here.
Founded in the Paleovenenta era, Asolo experienced a great period between the fifteenth and sixteenth centuries, under the guidance of Caterina Cornaro, former Queen of Cyprus. It was a period full of cultural changes, with many writers and philosophers engaged in describing the innovations introduced by Venetian humanism. This is a tradition that Asolo has preserved over time attracting the attention of many artists over the centuries; from the English poet Robert Browning to the explorer Freja Stark, from the musician Gian Francesco Malipiero to the divine Eleonora Duse and from Giosuè Carducci to Ernest Hemingway to Igor Strawinsky.
Immerse yourself into a village that is full of interesting and romantic corners. Explore the typical artisan shops under the gothic arched porticoes and be amazed by the artist's work…. the colourful facade of the house of Elenora Duse … and by other exciting architecture: "Loggia della Ragione" the Palace of Reason (now home to the Civic Museum), the old Cathedral, the castle of Caterina Cornaro, whose walls reach the top of Mount Ricco where you can find the Rocca, a 12th century fortress.