Lemon Wafer Muffins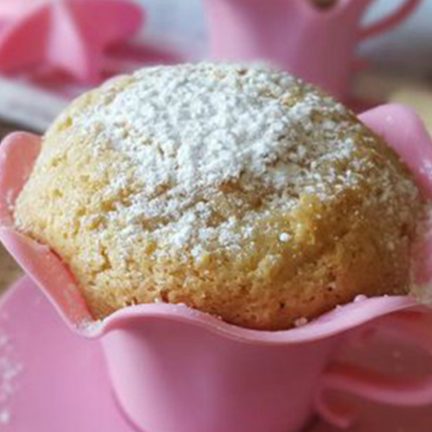 Ingredients
150 g baking flour
150 g granulated sugar
90 g milk
1 egg
pinch of salt
50 g vegetable oil
1 tsp vanilla extract
150 g "Gastone Lago" Lemon Wafers
1 tsp baking powder
Preparation
Preheat the oven at 170°.
Reduce the Gastone Lago Lemon Wafers to powder.
In a bowl, using an electric mixer, combine together wafer powder, egg, flour, vanilla, oil, milk, salt, sugar and baking powder.
Butter and flour the muffin mold and pour spoonfuls of batter, until reaching the edge of the mold.
Bake muffin for about 25 minutes.