Banana, carrots and amaretti truffles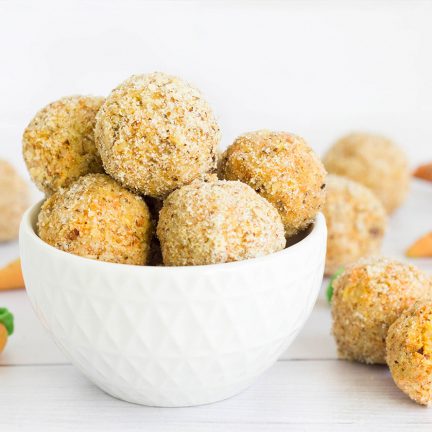 Ingredients
150g "Gastone Lago"
180g of carrots
2 egg yolks
6 "Gastone Lago" lady fingers
1 banana
30g of butter
3 tablespoon of amaretto liqueur
icing sugar
Preparation
Boil the carrots and blend them together
with lady fingers, amaretto biscuits,
egg yolks, banana and liqueur.
Combine all the ingredients and mix
until well blended.
With slightly oily hands, make the truffles
and fry them in foamy butter.
Transfer the truffles on kitchen paper
and dust them with icing sugar.