Baci di dama with mascarpone cheese (Ladies kisses)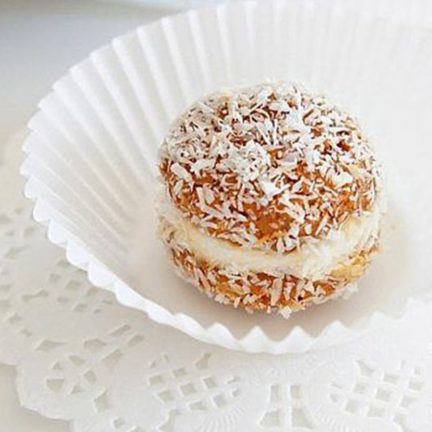 Ingredients
Amaretti biscuits "Gastone Lago"
Mascarpone cheese
Coffee
Shredded coconut
Preparation
Make coffee and let it cool down.
Dunk the amaretto biscuits in the coffee one at a time.
With the aid of a spoon fill one half with mascarpone cheese and lock everything inside with another amaretto.
Roll the amaretti in the shredded coconut.
Leave in the refrigerator for at least an hour before serving.