Amaretti, chocolate and mascarpone cheese trifle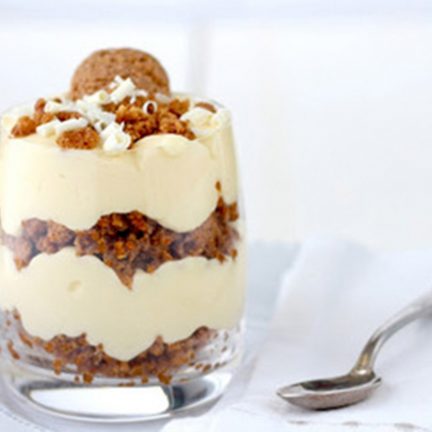 Ingredients
250g mascarpone cheese
5 eggs
5 tbsp granulated sugar
100g dark chocolate
200g "Gastone Lago" Amaretti
coffee
Preparation
Separate egg yolk from egg white and put them into two different bowls.
Using an electric mixer, whip egg yolks with sugar.
Then whip egg whites.
Stir in gently whipped egg whites to the whipped egg yolks using a wooden spoon or a rubber spatula.
Then, add slowly mascarpone cheese until the mixture is smooth and homogeneous.
Roughly crush the chocolate and half of the amaretto biscuits, and combine them to the cream.
Slightly dip the remaining amaretto biscuits in coffee, place them on the bottom of the cups and garnish with cream. Decorate with more chocolate and amaretto crumbs.